Latest Wiki Politiki Podcast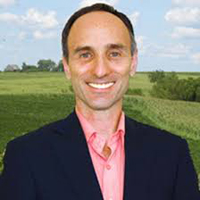 Aired Tuesday, 15 January 2019, 5:00 PM EST
An Interview with Author, Researcher and GMO Expert Jeffrey Smith
"Weed killer is a chemical substance that kills living things, some of which are weeds." — Swami Beyondananda
When Bruce Lipton and I published Spontaneous Evolution nearly ten years ago, in a chapter on our current economic / ecological / political dysfunction, we had a section called "Moneychangers In the Temple — Monsanto Clause Is Coming to Town", where we talked about the lengths Monsanto (now part of Bayer — those wonderful folks who brought us Auschwitz) has gone to "own" life forms.
Short-form, they have developed genetically-modified seeds they call "Round Up ready" because they and they alone can resist the toxic herbicide in Round Up, glyphosate. The idea is to poison the soil and all non-Monsanto plants, and then sell the "remedy" so that eventually Monsanto will own the keys to life.
Despite convincing evidence glyphosate is a carcinogen, thanks to the cozy relationship between the agrichemical industry and the agencies set up to regulate it — and complicity of the mainstream press — authorities continue to say with a straight-face that glyphosate is "safe."
Our guest this week, Jeffrey Smith, literally "wrote the book" on GMOs.
The leading consumer advocate promoting healthier non-GMO choices, Jeffrey Smith was named the 2017 "Person of the Year" by Masters of Health Magazine. For more than two decades, his research has exposed how biotech companies mislead policy makers and the public, and put the health of society and environment at risk. Read more here.