About Wiki Politiki Radio Podcast
"Where left and right come front and center to face the music and dance together, to turn the funk into function and leave the junk at the junction"
Despite what we hear and see on the news, we have a deeply UNITED body politic in America.  Whether people identify as progressive, conservative, independent or "other", the vast majority of Americans believe our current pay-to-play political system doesn't represent them.  Particularly in the election of 2016, where the candidate named "Neither of the Above" would have won in a landslide, citizens are feeling disheartened, discouraged and disenfranchised.
The elephant — and donkey — in the living room is the growing awareness that neither of the two major parties has the people's interest at heart, nor the good of the commonwealth for that matter.  The system is incapable of fixing itself, and so what is required is an "intervention" by the entity that our founding documents, The Declaration of Independence and the Preamble to the Constitution declare is the "sovereign" of our republic:  we, the people.
---
About Wiki Politiki
WIKI POLITIKI is a podcast, a platform, a context and a community where sane and functional ideas can "come out and play", and where we can use our intelligence more intelligently in this "shrinking world that could definitely use a good shrink."  We're not afraid to look darkness in the heart at Wiki Politiki.  And … we do so with love, humor, compassion, and equanimity.  And we invite you to become part of our community where we identify, nurture and proliferate the practical visionary ideas that will bring what our colleague Charles Eisenstein calls "the more beautiful world our hearts know is possible.
---
Where Can You Hear These Solutionaries and Luminaries?
Tom Atlee — Stephanie Austin — Joan Blades — Georgia Kelly — Bruce Lipton — Richard Lang — Dr. Leonard Laskow — Mark Crispin Miller — Veronica Monet — Terry Patten — William Pepper — Phil Proctor — Ocean Robbins — Paul Craig Roberts — David Swanson
… and many more
On Wiki Politiki Radio!
---
Latest Wiki Politiki Podcast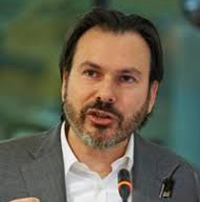 Aired Tuesday, 4 December 2018, 5:00 PM EST
An Interview with Simon Anholt, Founder of "Good Country"
"It's time to evolve from children of God to adults of Good." — Swami Beyondananda
Nearly 60 years ago, U.S. President Dwight D. Eisenhower said, "I think that people want peace so much that one of these days governments had better get out of the way and let them have it."
I've been calling the times at hand "the Eisenhower moment" because we the people finally have the technological capability to communicate instantly and speak in one voice.
Last week we spoke with Australian visionary activist Andrew Gaines about what he calls the Great Transition Initiative – a citizen led educational "movement of movements" to inspire mainstream commitment to transitioning to a life-affirming culture.
A worthy intention, and a great beginning…
And, the next question is, how will this intention be manifested, populated, and turned into a tangible movement for transformation?
My guest this week, Simon Anholt, introduces a new worldwide platform called Good Country which has the ambitious intention of creating and populating the world's next super-power — the awakening population of the world acting in one accord as one "virtual country"…  Read more here.