About Wiki Politiki Radio Podcast
"Where left and right come front and center to face the music and dance together, to turn the funk into function and leave the junk at the junction"
Despite what we hear and see on the news, we have a deeply UNITED body politic in America.  Whether people identify as progressive, conservative, independent or "other", the vast majority of Americans believe our current pay-to-play political system doesn't represent them.  Particularly in the election of 2016, where the candidate named "Neither of the Above" would have won in a landslide, citizens are feeling disheartened, discouraged and disenfranchised.
The elephant — and donkey — in the living room is the growing awareness that neither of the two major parties has the people's interest at heart, nor the good of the commonwealth for that matter.  The system is incapable of fixing itself, and so what is required is an "intervention" by the entity that our founding documents, The Declaration of Independence and the Preamble to the Constitution declare is the "sovereign" of our republic:  we, the people.
---
About Wiki Politiki
WIKI POLITIKI is a podcast, a platform, a context and a community where sane and functional ideas can "come out and play", and where we can use our intelligence more intelligently in this "shrinking world that could definitely use a good shrink."  We're not afraid to look darkness in the heart at Wiki Politiki.  And … we do so with love, humor, compassion, and equanimity.  And we invite you to become part of our community where we identify, nurture and proliferate the practical visionary ideas that will bring what our colleague Charles Eisenstein calls "the more beautiful world our hearts know is possible.
---
Where Can You Hear These Solutionaries and Luminaries?
Tom Atlee — Stephanie Austin — Joan Blades — Georgia Kelly — Bruce Lipton — Richard Lang — Dr. Leonard Laskow — Mark Crispin Miller — Veronica Monet — Terry Patten — William Pepper — Phil Proctor — Ocean Robbins — Paul Craig Roberts — David Swanson
… and many more
On Wiki Politiki Radio!
---
Latest Wiki Politiki Podcast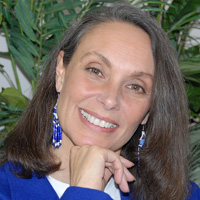 Aired Tuesday, 16 October 2018, 5:00 PM EST
An Interview with "Sacred Feminine Awakening" Author Misa Hopkins
"We need to shift focus from the 'identity issues' that keep us separate to the IDENTICAL ISSUES that unite us — clean air, clean water, clean food and clean government." — Swami Beyondananda
While Brett Kavanaugh was rightfully outed as a privileged, self-entitled, frat-rat sexual predator, as usual the Democrats stopped short of seeing the big, big picture — that the abuse of women, abuse of power, abuse of wealth and abuse of the natural world is all traceable to a Papal Bull issued in the 1450's known as the "Doctrine of Discovery" (https://wikipolitiki.com/revealing-and-revoking-the-doctrine-of-discovery-from-domination-to-reverence/).
This document (you can hear more in the Wiki interview with Steven Newcomb and Shawna Bluestar linked above) essentially gave "white male Christians" the "official" MANdate to dominate, exploit, subjugate, enslave and kill all nonwhite non-"Christians" and take their lands. Hard as it is to believe, this document that is more than 500 years old has been used by our own US Supreme Court to justify abrogating treaties with Native peoples!
Our guest this week, Misa Hopkins is an advocate for the "sacred feminine" who appreciates — thanks to her own Native American ancestry and connections with indigenous peoples worldwide — not just the exploitation and domination of women and women's wisdom, but the exploitation of and extraction from the natural world.  Read more here.