Top Ten Reasons to Become A Wiki Politiki Founding Sponsor NOW
If you're concerned with issues like climate change, it should be obvious by now that neither this nor other pressing issues can be addressed effectively without POLITICAL CLIMATE CHANGE.
Our political climate needs to change from one of adversity, lies, manipulation, fake news and fear-mongering to a meta-view where we bring all Americans willing to face the music and dance together in enlightening conversation, and transformational action.
By choosing to become a Founding Sponsor, you associate yourself with this "independents" movement and create a way for others with similar intentions to find you and find out what you are doing.
In case you're still on the fence, consider these TEN reasons for you to become a Founding Sponsor NOW:
10.  You will be supporting and associating with one of the true independent emerging voices in media.
9.  You will be part of a community of awakened souls who will be further awakened to YOUR contribution and work of heart.
8.  Unlike so many other political sites, Wiki is fun and playful — you might find yourself smiling and even laughing at things that aren't otherwise funny.
7.  You will be helping to support TRULY GENERATIVE political conversations.
6.  If you're concerned about issues like GMOs and fracking, and the undue influence of big pharma, big oil, agribusiness and the military industrial complex, you are supporting a community determined to get to the bottom of it, even if it takes us right to the top.
5.  You are affirming the need for more forums and fewer "againstums" as you support conversations for co-creation.
4.  Are you suffering from Trump Unreal Reality Disorder (TURD)?  Wiki Politiki will help you and other listeners discern "real" fake news from "fake" fake news.
3.  You are becoming a visible part of a true "heartland community" — and when we have "heartland security", homeland security will become a non-issue.
2.  By becoming a Founding Sponsor NOW, you will be getting a LIFETIME sponsorship and visibility for just $500 … after that, sponsorships will be by the year.
1.  And yes, NOW is the time because it is too late to do it sooner!
Seriously and humorously, as a Founding Sponsor of Wiki Politiki, here is what you get:
√ Your link and logo on our Founders Page (both on the Om Times website and our Wiki Politiki site), that also includes a few sentences about my own connection to you and appreciation of your work
√ Access to all membership benefits, including participation in Zoom conferences with leading solutionaries and luminaries
√ Playful and pertinent Swami Beyondananda testimonial for you to post on your site and social media (provided of course your work is something "Swami" does indeed support, and you would find his endorsement helpful)
√ OPTIONAL:  Zoom interview with you (approximately 20 minutes) on how your work of heart relates to and reinforces the "great upwising" — awakening to our true connectedness, the power of love, and the evolutionary imperative to create together as healthy cells in an emerging super-organism called Humankind.  ($99 cost)
6 More Ways to Become a Founding Sponsor!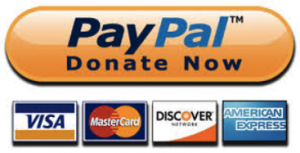 All Angels and Founders will be acknowledged on our Founders Page (or not, if you wish to remain anonymous) and when we launch our member platform, you will be honored as a lifetime member.  ALL ANGELS WILL BE LIFETIME SPONSORS.